It's hard to see the value in planting seeds in a field that you never get to harvest. We are hard wired to see results, to want tangible things we can hold in our hands and to harvest our crop at seasons end. It's natural human instinct to want to see something for your efforts.
Perhaps this instinct is changing with new generations and a more free flowing way of life. Not as settled, less tangible and more vagabond-ish. And as millennials say these days, live in the moment or the more trendy yolo (translates to 'you only live once').
Elly and Peter Van der Veen embrace the yolo attitude, but are also building an impressive and dynamic legacy for their children. A legacy that began years ago and in another part of the world.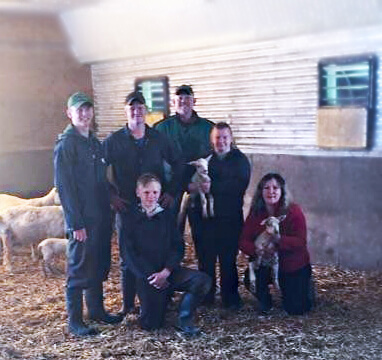 It was not their gypsy soul that brought them to Canada from the Netherlands, but creating a farming future for their children. One that they no longer saw as an option in Holland.
They had made their mark in their homeland being the first farm to raise Pekin ducks in a barn. And they didn't stop there. Elly and Peter milked 30 cows and raised red veal calves before moving to Canada. The milk from the cows was made into Spijkster Boeren, a homemade Dutch vanilla pudding that they sold to local stores. But the impending government red tape and pressure being put on farming in the Netherlands signaled to the couple that it was time to look elsewhere to continue farming. The writing was on the wall.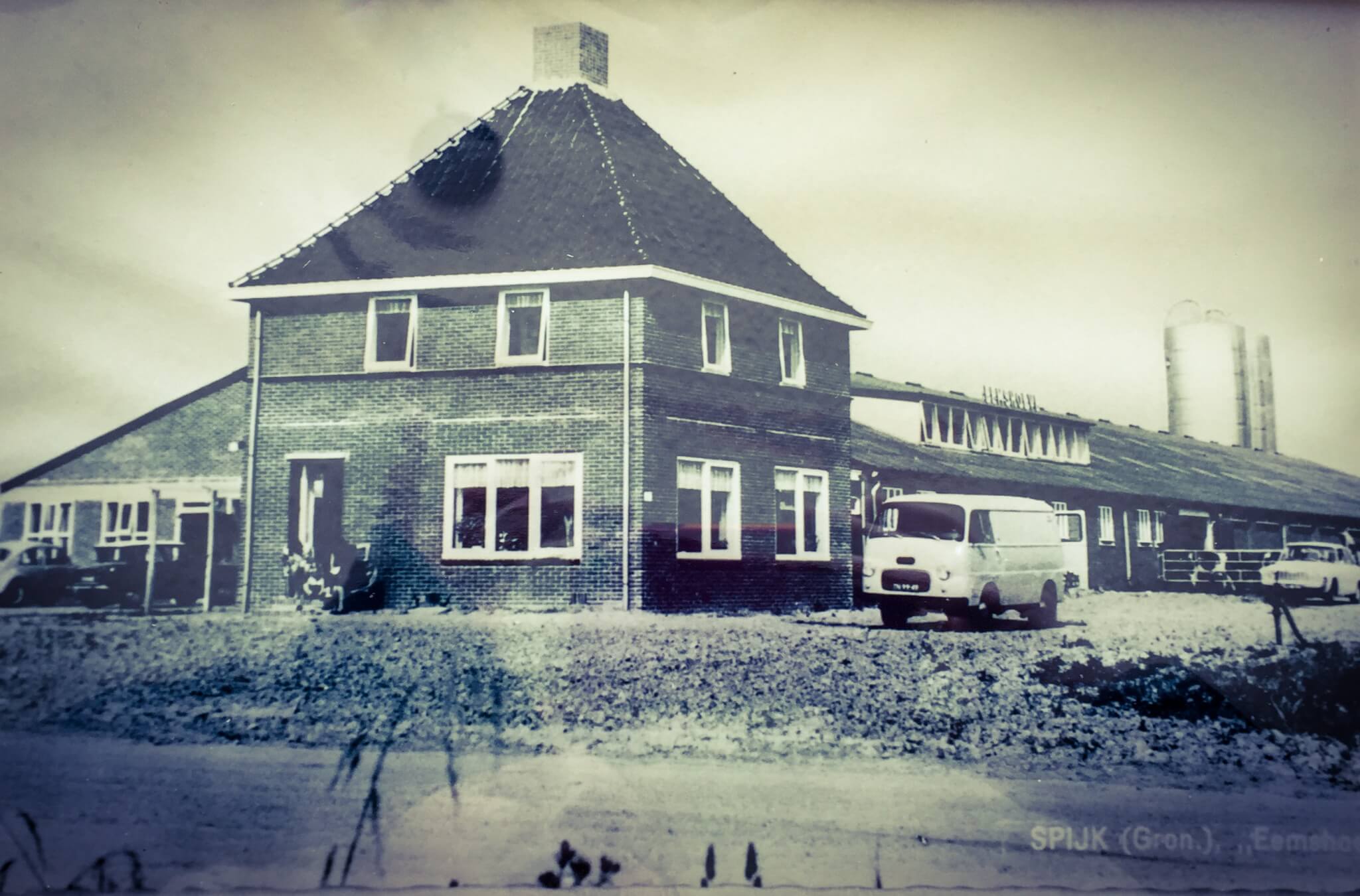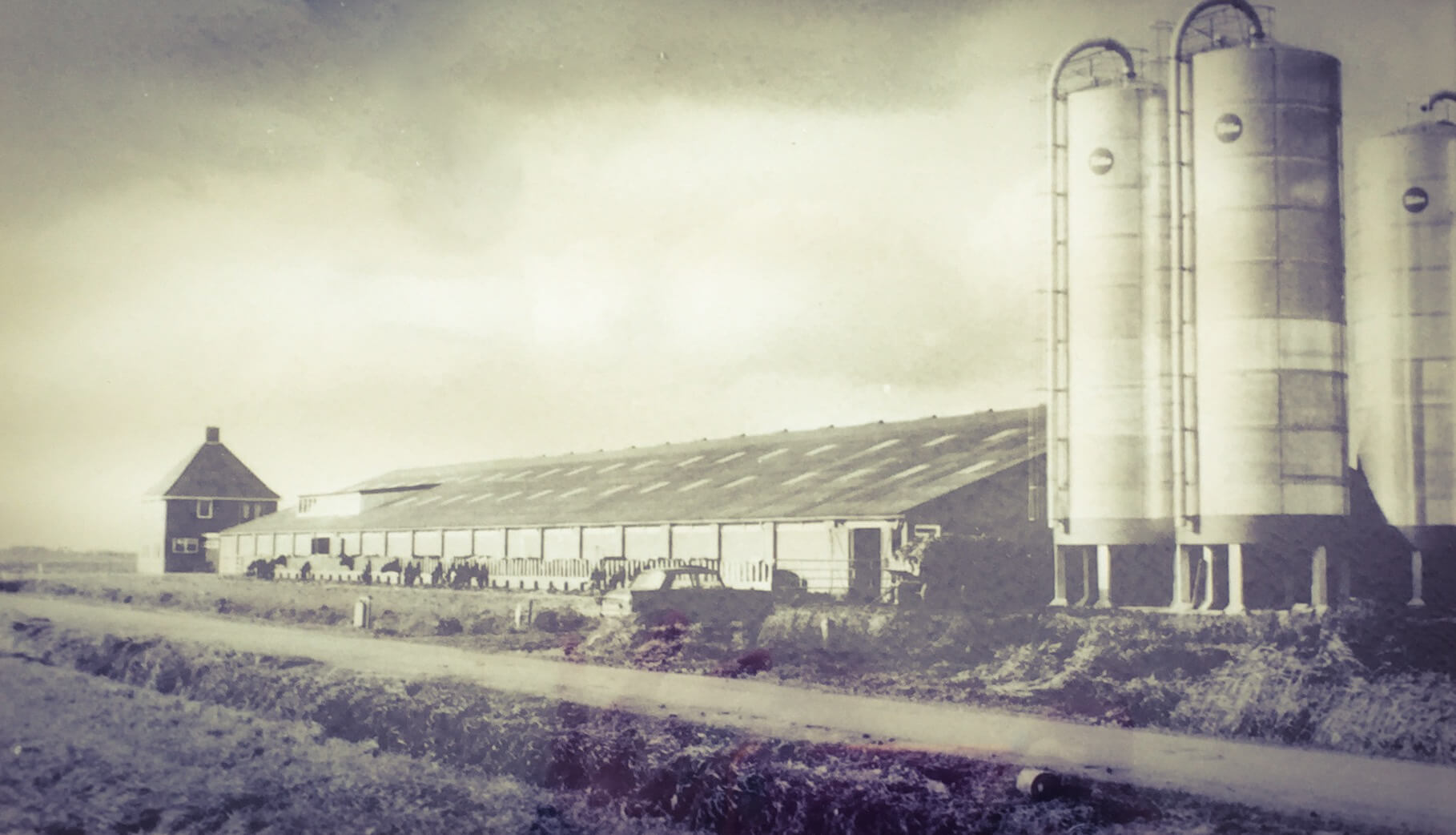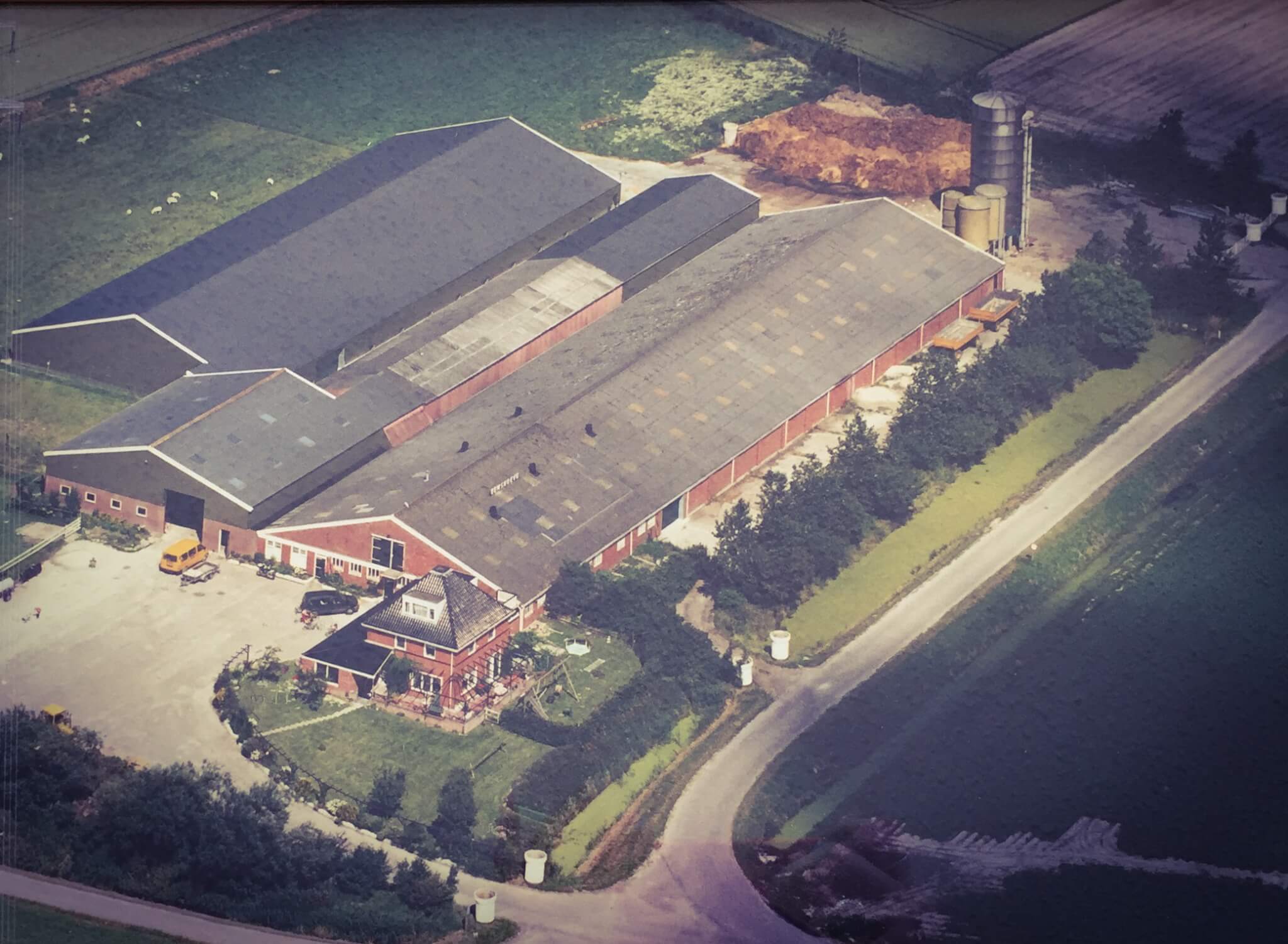 Canada was not entirely a new world to them. They had a few friends who had immigrated and Elly's Oma and Opa left their Dutch bakery back in the 1960's to seek new business in the great North.
"Canada is nice because there are people from everywhere. You get accepted. If you go to France, you are a Dutch guy. If you go to Spain or Brazil, same thing," says Peter.
The whole Van der Veen family happily made Canada their home in 2002. Six children along with Peter and Elly stepped foot onto their new farm in Grand Valley, Ontario on a typical frigid Canadian April day.
"Everything we owned was packed away in a container on a boat. We just had a couple small suitcases," Elly recalls. "It was shorts weather back in Holland, so we didn't really know what was going on. The first thing we did was go to the co-op and bought boots for the kids. There was mud everywhere."
Their versatility prevailed and they began their Canadian farming dream. Landing in Ontario was no fluke. "We knew that if we wanted to produce a product and farm, there needed to be people to buy our products. It was clear that Ontario was where the people were," Peter says.
When the family moved in they made quick work and overhauled the old farm house, replacing doors, windows and putting in a new kitchen. They knew that the farm house was not going to be their forever home. So, construction soon began on a new home.
Grand Valley was no fluke either. "We had three things that we wanted when we moved to Canada," the couple recalls. "We wanted to live on an asphalt road, be within an hour of the airport and close to a good hospital." Check. Check. And check.
So they began raising pigs. Peter and Elly applied the lessons they learned from farming in Holland to their approach in building the new farm.
"We chose coverall barns, because they are adaptable. You can use them for pigs, sheep, machinery, etc. And you can resell to a beef guy, cash crop guy, you have more options that way." That said, Peter and Elly don't have any plans to sell the farm anytime soon. The couple laugh that "our first home we lived there for 5 years, then another for 3 months, then 10 years at the duck farm. Now 15 years here – we've never made it that long in one place!"
"There was not a big independent market for ducks in Ontario. So we chose pigs. We had done our research over the last 10 years on pig prices and they seemed to have good return. But then we got into it and it got worse." This is when they switched to sheep.
"We had 50 sheep then. So, we looked at the numbers and at that time we sold a pig at 220lbs for about $135. And the lambs we grew to 100lbs and got the same amount of money. The lambs were way cheaper to grow."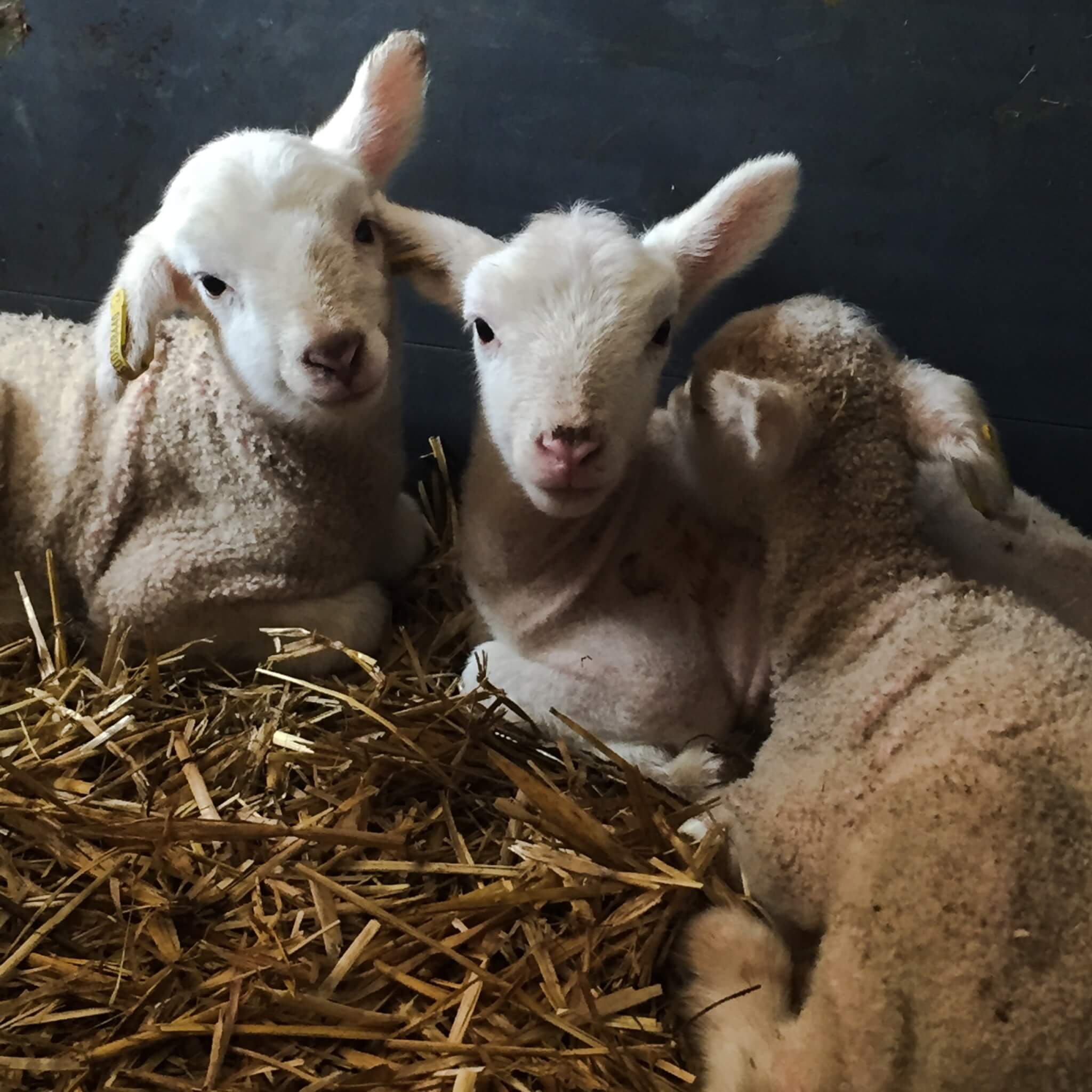 Peter admits that "with sheep you have a connection with each one. You work closely with each one to get them pregnant, they have to produce milk, have a lamb, and you have to dry them off, same as a dairy cow. You have to manage them and manage them right, with the right feed from the start, otherwise you don't get the right results." Elly echoes his comments and adds, "with sheep little kids are able to help out quite a bit."
So sheep it was. The farm has grown since making the switch. Not only in breeding stock and acres, also a solar panel, windmill and now the Van der Veen family is venturing onto milking sheep.
And it's certainly a family affair. "It's all we talk about," Elly laughs. "At the breakfast table, out in the barn, with the neighbors and sales people and at the dinner table. We never stop thinking about it."
The family certainly all subscribes to the same upbeat attitude that the bad days might come, but "you've got to look for the positive in the negative," as Peter says. In everything.
The Van der Veen's legacy is clearly rooted in Canadian farming, but the couple admit that they maintain "it's not all about farming. The kids need to follow their passions and interests while they are young. The farm will be here later on. We are still young"
Yet the couple has been blessed with an incredible family bond over their shared love of farming. "We are so proud of all of our kids," says Elly. Proud parents is an understatement. There is a special kind of twinkle in the couple's eyes when they talk about their kids and grand kids. The family recently welcomed a healthy 9th grandchild into the world. What a true blessing.
As their children have spread their wings and started families, careers and education of their own in Alberta, Quebec, Ottawa, and on the home farm, each continues to stay connected to agriculture on some level. No matter how far or close they are, Elly and Peter are engaged in each of their kids' lives. Their farming passion is strong and lights a fire deep within their family.
When the couple retires, the kids plan (joke) to buy an RV so Elly and Peter can travel around doing what they love the most, visit with their growing family.
Today the family home remains full of achievements and pictures of past memories spent together. Memories from Canada, from Holland, from farming, sports, vacations, weddings, school achievements, and many more. Every picture tells a story. A story full of many twists, turns and curves. But it is uniquely and beautifully theirs. Rooted in the farm is where it all began and where their love and pride will forever be housed.
The happiness is there. And it's quite strong. The adventure of farming in Canada not only has become Peter and Elly's reality, but is forming their legacy to be passed onto their children and grandchildren. They are building their Canadian farm legacy, each and every day with the greatest love and outlook.